Tadelakt is a Moroccan finishing technique, the word "tadelakt" comes from the Arabic verb "dlek" which means to rub, knead or caress.
Tadelakt
Tadelakt plaster is a beautiful natural material that can enhance elements of the modern day home. With a texture and patina unmatched by any interior or exterior lime based plaster available on the market today,resembling honed stone and often referred to as looking like like leather. It is a mineral-based polished hydraulic lime plaster Authentic Plaster & Stucco is the leading installer of Tadelakt lime plaster and stucco in Vancouver BC  in Western Canada.
Tadelakt plaster is  becoming an extremely popular alternative to traditional wet area materials such as limestone and ceramic tile . Tadelakt functions extremely well in wet areas and can form a seamless, monolithic  finish to kitchen back splashes,  bathroom, shower and powder room  areas. Made from natural hydraulic lime, quartz and marble. Tadelakt is naturally  white in color and can be pigmented to varying  intensities using natural color earth pigments  creating   spectacular intense patinas .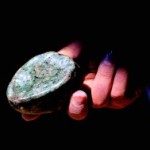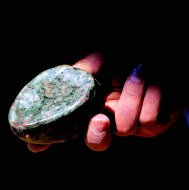 After black olive soap is applied, Tadelakt plaster finish becomes very durable, water resistant and repellent.
It is applied by hand and is  compressed to a dense smooth finish,  The olive soap (a fatty acid) penetrates the Tadelakt, then reacts with the lime creating a water-resistant surface.